Don't miss CathWorks at ACC.23/WCC
March 4–6 in New Orleans!
The Latest From CathWorks
More Insight.
Less Hassle.
More Insight.
Less Hassle.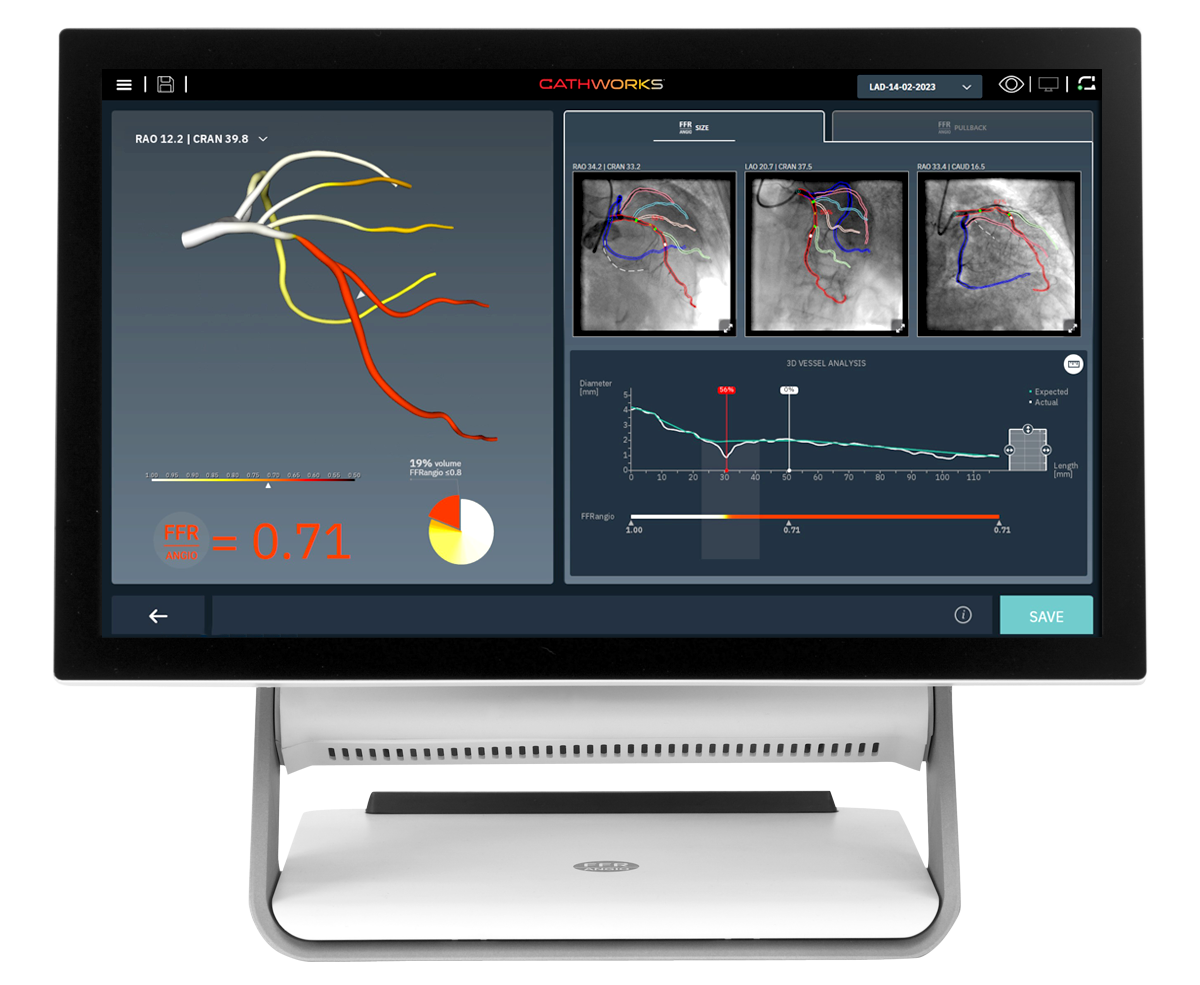 Now, interventional cardiologists in the cath lab can see the full picture of their patient's physiology.
The FFRangio System combines artificial intelligence and advanced computational science to obtain physiologic information from routine angiograms to better inform treatment decisions.
Treat confidently with the FFRangio System
The FFRangio System consistently demonstrates excellent diagnostic performance compared to traditional invasive FFR wires across a wide spectrum of patients and lesion subgroups.1
At TCT 2022, panel experts Dr. Martin B. Leon, Prof. Ran Kornowski, Dr. Rahul P. Sharma and Dr. Amir Kaki shared how they integrated the CathWorks FFRangio System in their cath labs and explained why it's poised to be the new standard of care in physiology assessment.
At ACC 2022, Dr. Guy Witberg from Rabin Medical Center presented the first outcomes study demonstrating the safety of managing patients clinically based on the CathWorks FFRangio System results.
1. Witberg G, De Bruyne B, Fearon WF, et al. Diagnostic performance of angiogram-derived fractional flow reserve: A pooled analysis of 5 prospective cohort studies. J Am Coll Cardiol Intv.2020;13(4):488-97.