CathWorks FFRangio
®

System
Now interventional cardiologists in the cath lab can get more insight with less hassle.
Analyze Faster
Quickly get the insight you need to make more informed treatment decisions
Get accurate insight in ~ 4 minutes1
Reduce steps and risk by eliminating drug stimulation and invasive pressure wires
Simplify operator experience with an intuitive user interface
Analyze angiograms quickly with advanced artificial intelligence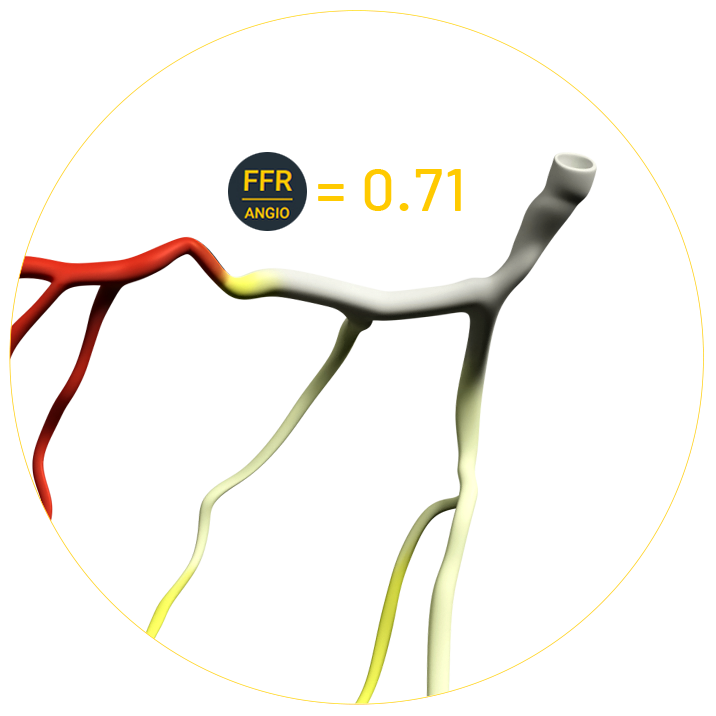 Decide Smarter
Gain a more comprehensive picture of your patient's physiology
Get real-time FFRangio values at every point of the vessel for the entire coronary tree
Differentiate diffuse from focal disease
Target the most important segments with the simulated pullback curve
Treat Confidently
Be confident that you're making the best decisions for your patients
Experience excellent diagnostic performance compared to invasive, wire-based FFR2
Quickly estimate lesion lengths and vessel diameters with the interactive sizing tool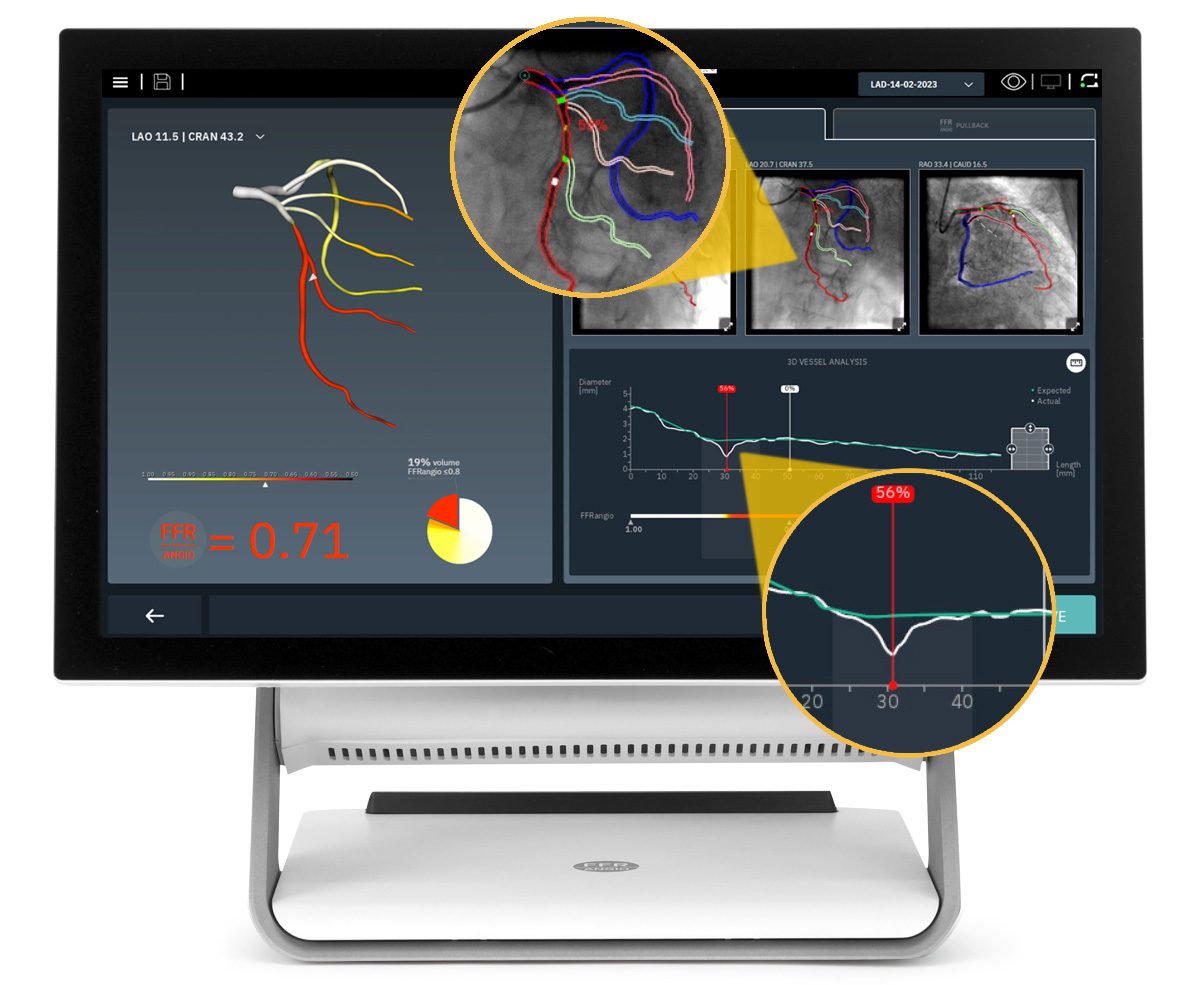 See How the FFRangio System Works
Begins with routine
2D angiograms

The FFRangio System analysis begins with three angiograms, 30° apart, that best demonstrate the coronary anatomy.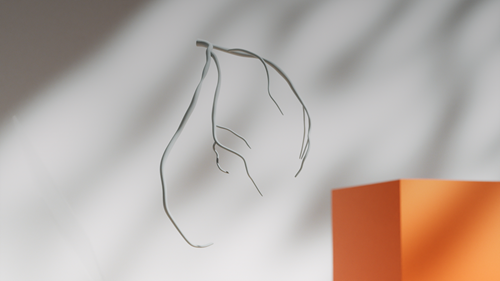 Transforms the angiograms into a
3D model

The system generates an accurate 3D volumetric model of the coronary tree.
Analyzes and calculates

Using an advanced algorithm, the system analyzes every branch and bifurcation, then calculates resistance to blood flow along each segment of the coronary tree based on diameter and length.
Returns comprehensive physiology values

The system compares resistance to blood flow in diseased versus healthy vessels and provides the FFRangio System values at every point along the coronary tree.

1. Omori H, Witberg G, Kawase Y, et al. Angiogram based fractional flow reserve in patients with dual/triple vessel coronary artery disease. Int J Cardiol.2019;283:17-22.
2. Witberg G, De Bruyne B, Fearon WF, et al. Diagnostic performance of angiogram-derived fractional flow reserve: A pooled analysis of 5 prospective cohort studies. J Am Coll Cardiol Intv.2020;13(4):488-97.